Details

Published on Saturday, 25 April 2015 19:08
British Joint Services
On the 15th January 1975 The British Joint Services Expedition led by Squadron Leader Tom Sheppard MBE AMBIM FRGS RAF set off across Westminster Bridge to mark the official start of the "West East Sahara Expedition".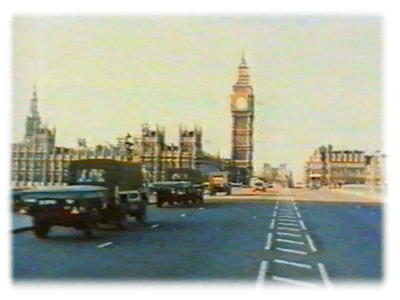 The vehicles were four of the new 101" Military 1 Tonne Forward Control Land Rovers – specifically modified both at Rover in the Solihull works and then by the RAF at Uxbridge. The lead vehicle (60 FL 38) was the very first production model off the line. The other three (76 FL 64, 76 FL 65 and 76 FL 66) were fitted with the optional trailer drive. All were fitted with Michelin 900x16 XS tyres.

This was the very first time the 1 Tonne was to be seriously tested. Not a dry run over Salisbury Plain, no rolling roads, concrete blocks or drop tests could prepare either vehicles or team for what was to be an incredible and outstanding adventure.
The widest beach in the world
On 26th January they left Dakar carrying 900 Gallons of fuel and 340 Gallons of water. Average load per vehicle was 2,553lbs, 43lbs over their original assessment of capacity. Team members were allowed a 50lb personal kit allowance.

The expedition took 100 days, covered 7,494 miles with 288 navigational stops, 609 gravitational readings, Geophysical, Geological and zoological studies (including analysis of the life cycle of the Bilharzia Blood Fluke). The team survived on a mere 4,000 cups of tea!

Weepages and seepages from, amongst others, steering box, swivel pin housing seals, bell housing drain hole, gearbox and transfer box together with engines overheating, problems with black plastic swarf in the carburettors and a number of 'loose bolts' were to set the scene for what has become a 30 year love-hate relationship with what, notwithstanding, is surely the finest of the superb range of products to emerge from Lode Lane. Incredibly, their 101s only needed one oil change, in Nigeria.

To celebrate and mark the expedition, a few owners gathered informally on the 15th of January in London and drive across Westminster Bridge at Noon.

To further celebrate this historic achievement, one of the original team members, Barry Doughty has made some unique and priceless photographs available, which are available on CD from our Club Shop.